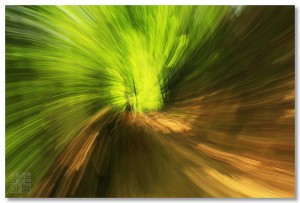 Sometimes things don't happen quite the way you planned.
Sometimes opportunities show up that you never even considered.
And sometimes (despite the uncertainty, incongruence, and unexpectedness) the right answer is "Why not?".
Check your filter to make sure it's not taking you completely off-course. But sometimes all of the answers to your filter come out "no" and your gut still tells you "yes". At which point, the answer might be "Why not?".
The fears that are likely to come up are the ones that want you to think that this decision will be forever. But there are very few things in life that require you to commit forever. Most things (sadly, including marriage) you could walk away from if it doesn't work out.
For example, let's say a job you never even thought you wanted lands in your lap and you realize that it gets you excited and your gut says "yes". The fear would say "but what if you don't like it? Then you're stuck." But the reality is that a job is not forever. Why not try it for a year? What have you got to lose?
(That example is exactly where I'm at in my life, by the way. Starting an unexpected job today, in fact.)
"Why not?" opens up possibilities you might have otherwise shied away from. And keeps you playing jazz.
Life is an experiment. Why not have fun with it?