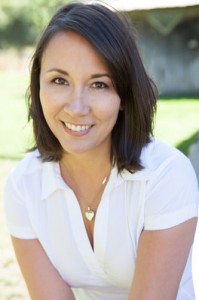 Quiet Leader. That's who I am and who I work with. Cultivating inner presence is what I do.
I help people to stop people-pleasing and worrying, to learn to fully embody their authenticity (aka feel comfortable in their own skin), and to live a life that truly matters to them… removing the gunk that gets in the way in the process. Bottom line: I teach people how to cultivate inner presence so that they can live the life they want to (and are meant to) live.
I believe in living a purposeful and purpose-filled life, and that each of us is made for something more than living according to expectations and a fear-driven status quo.
Make yourself and your life more important than fear, and you can change your life (and your world).
I offer:
1) Cultivating Inner Presence Foundations (coming soon) – everything you need to lay the groundwork for your own quiet leadership. Clear away the gunk that's been holding you back, build confidence, and clarify your purpose. A gentle introduction that will transform your daily view.
2) Customized one-on-one coaching for quiet leaders and others who want to bring more self leadership, purpose, and aliveness to their lives.
3) Good Girl Rehab – a 6-lesson self-study program designed to take you from overwhelmed people-pleaser to generously independent woman. Learn to set meaningful boundaries, release overwhelm and worry, and build your confidence. This standalone course helps you to lovingly release your inner good girl to make room for the courageous woman you are.
4) Speaking, workshops, and events – invite me to your event or business, and we'll talk about vision, purpose, and impact in ways that will have you, your team, or your employees stepping into leadership in a whole new way. I can teach you how to get the most out of your quieter people (who have all sorts of hidden talents you probably don't know about) as well as inspire them to bring more of their gifts powerfully into your business.
I've been there
I've been a reluctant leader most of my life. As an introvert and HSP, I haven't always sought the spotlight or the pressure of being out front. I felt ill-suited for the role of leader (I mean, I wasn't the loudest or the bravest or the most outgoing, so who was I to lead anyone?). But time and again I've found myself out front, leading.
So I had to take another look at what leadership really means. And what I've discovered is that leadership has nothing to do with being extroverted or introverted, quiet or loud, sensitive or fearless. It has nothing to do with being the most senior person in the room, or even the person in the spotlight.
Leadership is taking responsibility, having a vision, and following a purpose. The ra-ra is optional.
And for the list-lovers & curious types:
Coaching creds: Certified Co-Active Professional Coach (CPCC) & ACC from the International Coach Federation
Leadership training: intensive 10 month leadership program from CTI
Team lead & tech lead for engineering teams for over 8 years
engineering manager at a large Silicon Valley company for a couple of eventful years
Loads of project management, people management, design, software lifecycle, and deliverables planning.
Designed and developed software such as internet banking software, payment systems, and fun stuff like this
One-time food blogger
Lifelong dreamer with a well-developed practical left-brain side.
Stepmom to 2 teenaged boys.
lover of cats, chocolate, running, date night with my husband, and irreverent humor.
Contact Me
The best way to contact me is to use this contact form (though if you are a newsletter subscriber you can email me directly).

Get The Inside Story.
A weekly-ish newsletter about quiet leadership, purpose-driven living, and thriving as a highly sensitive person.