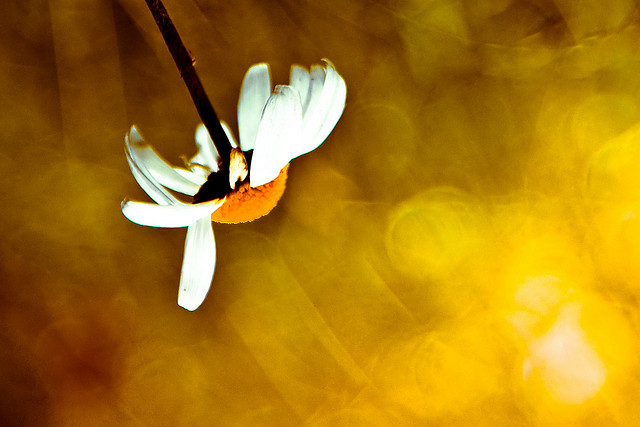 Watch that first step, it's a doozy.
Remember how when summer break was over and you were back in classes, it was one part excitement to see your friends, wearing your new clothes, and being in a new grade; and one part ugh-I-have-to-do-homework?-wtf?-I'm-not-ready-for-this.
Yeah,… that's how I feel right now.
As you know I gave myself most of the summer off. Now it's August and it's time to get back to writing, blogging, and keeping it real. But I've struggled all week to produce one post-able piece of prose.
Sometimes the only way forward is… forward.
So my choices are: keep beating my head against the desk in hopes that the perfect words will fall out OR write something reasonable today and go deeper next week.
Now, while I do love to bang my head on hard surfaces as much as the next writer, I think letting go of the need to be perfect and just taking a step forward (albeit a small one) is the better option.
Anyway, it's rarely as bad as you think it is.
It's the fear of not living up to some ideal you've created in your mind that keeps you from taking the first step, but once you take a step (any step) it gets easier and you start wondering what you were worrying about in the first place.
(And hey, look at that, I've nearly written an entire blog post already. That wasn't so hard after all.)
By the way, I'm really excited to share these with you!
Just this week I've been featured in two interviews! I feel so lucky and honored.
The first is a Right-Brain Business Plan Spotlight, in which I talk about how I used the book The Right Brain Business Plan by Jennifer Lee to develop my business vision and start moving forward as an entrepreneur. Click here to read the spotlight.
The second is a podcast called Life Coaching Today with Garrett Lamb. Garrett and I had a lot of fun talking about all sorts of things (from road rage to the Flintstones), and had a deep discussion about the inner critic and what role is really plays in our lives. It's a short 22 minutes long & free! Click here to download the podcast.
(Note: The link to the RBBP book is an affiliate link, so if you buy anything using that link I'll get a small percentage. I rarely use affiliate links and only for things I have used and really believe in.)
Photo Credit: harold.lloyd via Flickr