Free Webinar: Introverts – Cultivating Inner Presence.
5 essential steps.
Do you shy away from sharing your thoughts in meetings?
Do you wonder how your more talkative colleagues are able to say so much?
Do you wish you could be more confident with your opinions?
What I know to be true:
Introverts have a lot to say. Important things. We are the ones who notice the things others miss because they are so busy talking. But introverts don't often share these important things.
There is a fear of saying the wrong thing. Or not having anything important or special to say. There is a struggle to find the right time or place to speak.
For some introverts, it feels awkward to use their voice and speak the thoughts in their head. For others, they have so many thoughts they just don't know what to say.
But it doesn't have to be that way.
Join me in this 60-minute webinar (yes, it will be recorded), where you will learn the root of this common introvert challenge and how to start overcoming it.
Let me help you find your voice.
Details:
Thursday, October 9 at 4pm PDT.
60 minutes.
Click here to sign up.
---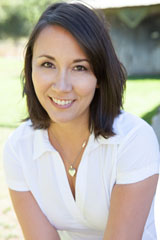 Hi, I'm Patricia Lawless.
I am a certified life and leadership coach. And I work a lot with introverts and highly sensitive people (because I am one). I believe a leader is someone who makes an impact in their world. I believe that introverts and highly sensitive people have special gifts that the world needs more of.
And so, I am here to support the gentler, quieter souls among us who are ready to step into leadership. I understand what it takes to be a leader in our sometimes overwhelming world (hello, Internet & instant gratification) while enjoying my life completely (hello, Kindle & lazy weekends).