New Here?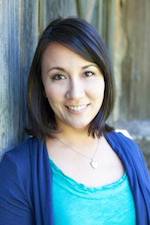 I'm so glad you're here. My work (and this site) are a mix of personal leadership, life strategy, and practical advice. It's personal development, health and mindfulness, and some bits of introvert and HSP advice for living in an extroverted world. I'm a coach and leader, but mostly I'm a nice person looking for ways to live my best life. And I am here to help you do the same.
The best place to start is with The Inside Story. It's my week-ish newsletter, and I write it especially for quiet leaders. It's brief, asks deep questions, and includes actionable steps. Also, if you reply, I will write back. I love hearing from my insiders.
And as a easy place to start reading, here are a few collections of posts I've put together to help you with some of the biggest topics that come up for my clients (and maybe you too?) –
I also organize a local Meetup for quiet leaders in the San Francisco Bay Area. So if you're nearby, come and join us for coffee sometime.
If you want to grow your presence as a quiet leader, my upcoming courses are just the thing. It's the best advice I have for you to save time, make an impact, find peace, and love your life.
Who YOU Are
You are a quiet leader or a highly sensitive person (HSP) / introvert looking to be more of a leader. You might be a parent, a manager, a blogger, or a creative, but what your leadership is your impact. It's how your purpose is expressed in the world… however that shows up for you. And that's what you want more of. That's why you're here.
I believe that a leader is someone who makes an impact in their world (no matter how big or seemingly small it may be). They live purposefully. And they understand that it all matters (from what you eat to what you think to how you show up… and beyond).
I help you find clarity around your purpose in this world, and strategize ways to bring that purpose to life. I teach you to cultivate your inner presence, which brings you closer to the real you and the real you closer to the rest of the world.
Do I help you overcome the fears and doubts that hold you back? Yes. Do I help you build confidence? Yes. Do I help you learn to let go of pleasing others and being a good girl? Totally.
Mostly though, I believe it starts with you. And I help you lead yourself to truly be authentically you… no matter what the world throws at you.
The Social Networks
I'm on Twitter as @pslawless. And you can find me on Facebook too.
I love Instagram and Pinterest, but am less active there. And if you want to get all professional about it, I'm also on LinkedIn (though I spend very little time there).
I'm also spending a smidgen of time on Google+ lately if that's more your speed.
I'm really glad you're here. If you need to reach me, you can either use my contact form, or email me directly if you subscribe to my newsletter.
Welcome!