A group coaching experience for introverts and quiet people who want to be more visible in their life and business.
Stop trying to stand out and make an impression they won't forget.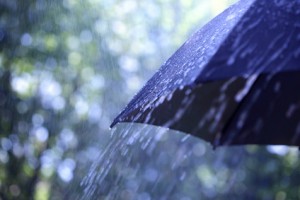 Your story goes something like this:
You are a quiet person. Not necessarily shy or unassuming, but in big groups and on-the-spot situations, you tend to hang back wondering what to say or if what you're thinking is worth saying out loud.
You hold your tongue as others loudly express their opinions. You get lost in the thoughts inside of your head, and sometimes you can't find your way back out.
Some people assume that your silence means you agree. Maybe they even stop asking you because they think you're like Mikey (and Mikey will eat anything).
But more often than that, you feel invisible. And you aren't sure what to do about it, especially because those who are "more visible" tend to be more outgoing or talkative or extroverted than you… and the thought of "playing their game" is overwhelming.
You're worried that this is hurting your career advancement or maybe you're wondering if you shouldn't just go work at Starbucks because you don't think you can handle being a solo-entrepreneur with all that sales and business development stuff because people just don't seem to take you seriously.
I know how you feel.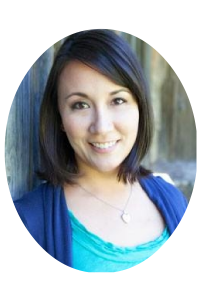 I'm Patricia Lawless, life and leadership coach, writer, and speaker. And I'm an introvert (INFP for you Myers-Briggs geeks like me).
After 8 years of leading teams in the corporate world, more than 3 years as an entrepreneur, and a lifetime of learning how to live as an introvert in our decidedly extroverted world, I've learned that it's not always a straight path from overcoming your inner fears to holding your own in any conversation (even without being super-chatty). But being seen and heard without "being more extroverted" is possible, and it doesn't have to be hard. I'm here to help.
It didn't happen overnight, but I learned something important (and liberating) through my experiences navigating corporate politics and trying to play their game (and ultimately burning out from trying to be someone I wasn't). And I want to share what I learned with you.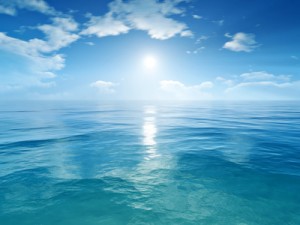 In the "Cultivating Your Inner Presence" group coaching experience you will:
Unpack the fears, doubts, worries, and overthinking that keeps you silent… clearing the way for new neural pathways
Build self-trust
Feel more confident
Create a new comfort zone
Learn to take up more space and be more visible.
Side effects may include: More happiness, more energy, and a sense of thriving.
Bottom line: this will change your life… if you let it.
I pull from my coaching and leadership training, positive psychology, and a number of research-based methods as well as my own life experiences to create the most meaningful and impactful experience for you.
Cultivating Inner Presence will return in early spring 2015.
Sign up for my newsletter list to hear about it first.

Your 6-Week Syllabus
00 Welcome (before week 1)
01 Staking your claim.
– Why it's important to you to be heard (or why it really matters).
– Commitment (to yourself).
02 Let go of the gunk
– What keeps you silent?
– Conquering doubts, fears, worry
– Decluttering your brain of overthinking, limiting beliefs, and assumptions
03 Build confidence
– How to use brain chemistry and physiology to "hack the system" and create more confidence (etc).
– Acceptance, trust, and belief (Also: The secrets and lies that erode your self-trust, and how to fix that)
– Embrace your superpowers
04 Practice empathy
– Understanding yourself and others
– Focus on the human-person
– Lies & myths that make it harder (and debunking those)
05 Breathe
– (re-)Learning to breathe.
– Connect with yourself, be present
– Quiet the chatter
06Dance in the paradox
– Building new habits (and new neural pathways).
– Finding your groove between certainty and unattachment
– Focus on you and focus on the other
07 Graduation & Wrap up (after week 6)
Your Experience Includes:
6 Lessons (delivered weekly, with 1 week off for U.S. Thanksgiving)
6 Group Coaching Calls (Tentatively scheduled for Tuesdays at 10am Pacific Time – may change to accommodate timezones. More details after you enroll).
Recordings of all group coaching calls (to replay later or listen to if you miss it live).
A private Facebook group where participants can connect, share insights, and seek support from others.
Weekly live "Office Hours" with me (Patricia) inside of our Facebook group (dates and times TBD.
Bonus E-Book: Success Habits for Introverts & Leaders.
This is the right time and the right course for you if:
You are ready to be seen and heard in your job, your business, and/or your life.
You are tired of feeling invisible and are ready for the success you desire.
You are ready for a real change.
What this course is not:
To keep things transparent and to avoid misunderstandings.
A replacement for therapy.
A public speaking course.
Management training.
Business coaching (as in: "this is how you should run your business" coaching).
A cake walk. We're going to go deep, and if you put in the commitment and the work, it will transform you. If you're not ready for that, cool. Come back when you are.
---
FAQs
Can I work at my own pace?
As this is a group coaching experience, you'll get the most out of it if you keep up with the weekly lessons. That said, you can of course go at your own pace (just know that the weekly calls will be geared toward those who are up-to-date with the lessons).
Can I keep the materials?
Yep. Just download them and they are yours.
I'm not a tech person. What do I need to be able to do in order to join this group experience?
In general, you need only basic tech savvy. Lessons will be sent to you email. So email is a must. There will be links to click for audio files, videos and/or PDF files. And the weekly group coaching will be on the phone.
Aside from that, a little bit of Facebook posting and reading. If you ever need help with the tech side of things during the course, you will have my email address and I will be at your disposal.
Do I have to participate in the Facebook group?
Ideally, yes. There is a lot of magic to be had inside of a community. And for the purpose of this course, the Facebook group represents your immediate access to the community. That said, I'm not going to police you.
Do you have a guarantee or refund policy?
I guarantee that if you do the work (homework, lessons, group coaching, and really commit to participating for your own growth) that you will transform. Within 30-days of the course start date, I will refund your money with some questions asked (meaning I will want to see your completed homework, and probably ask you a few more questions).
After I purchase, what happens?
You will receive a confirmation email immediately. And within 7 to 10 days of the start date, you will receive a Welcome email that includes a link to an Intake Questionnaire, instructions for joining the private Facebook Group, and an overview of what's what (call instructions, etc).
---
Photo Credits:
(Rain on Umbrella) © Brian Jackson – Fotolia.com
(Blue Sky Ocean) © magann – Fotolia.com