Whatever your business card says, you are a leader.
Mom, entrepreneur, manager, student, coach, writer, step-parent, artist. Even if you are just leading yourself or your family. Even if you don't want to be "out in front". Even if you are naturally quiet.
Leaders make an impact on the world around them.
Just by living, you make an impact on your world.
Are you ready to put more purpose behind how you're living?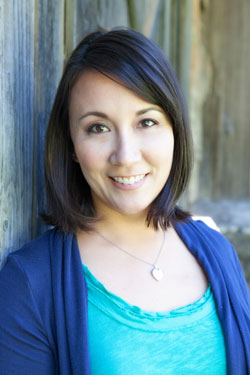 I help groups, teams, organizations, and individuals get in touch with their inner leader, and find ways to express their purpose in the world.
I do this through a combination of courses, workshops, speaking, consulting, and coaching. Take a look below to find what suits your needs best.
Coaching
As a coach, I am your biggest believer, cheerleader, and co-conspirator rolled into one. I'm here to hold your dream space, nudge you forward, and help you cultivate your authentic, powerful, radiant leader within.
What you can expect: powerful and deep questions to get to the heart and soul of YOU. Encouragement by the truckload. Direct truths (that is, not sugarcoated). A kick in the pants when you need it, and lots of safe space to explore your dreams, vision, purpose, and desires.
Together we'll find the right strategies and steps for you. Practical and bold and totally doable (even if it feels outside of your comfort zone). We'll design the path that takes you from status quo to the life you want to live and the impact you want to have.
My clients want more from life. More success, more love, more abundance, more impact, more transformation,… more.
If that sounds like you, let's talk. Book a complimentary 30-minute consultation using the button below (There will be no sales pressure, just you and me talking about what matters most to you and how I might help you achieve it. It's also a time to ask any questions you might have).
Courses
I offer a variety of digital courses (both self-study and guided) to help you overcome the gunk that keeps you playing small to cultivating your inner leader.
Cultivating Inner Presence Foundations – Coming Soon (January 2015).


Good Girl Rehab – You follow the rules. You do everything you should do. And you are tired. No, you're exhausted. Overwhelmed. And feel taken for granted. You can't help wondering when it's going to be your turn?
This 6-week self-study course ($97) is designed to help you break free from that habit of pleasing everyone else and step into a more fulfilling, balanced life. Check it out here.


Cultivating Inner Presence Group Program – You are ready to take your quiet leadership to the next level. Or you're ready to unearth the quiet leader inside of you. Cultivating Inner Presence is a 6-week group coaching program designed to help you breathe into your soul and take up more space (without needing to get loud about it).
It's about being grounded, centered, comfortable in your own skin, and learning to fill the space with your presence (regardless of how much or how loudly you speak or gesticulate). Learn more about it here.
Corporate Coaching and Training
From a one-off motivational talk to an ongoing coaching or leadership training program, I work with companies to empower and grow their emerging and existing leaders. If you'd like to discuss what's possible for your company, contact me.
Events, Workshops, and Speaking
I am available to speak at your event or company about leadership, introversion, sensitivity (HSP), taking a leap of faith (because sometimes that's the only logical next step), and setting yourself up for success. Click here to learn more about my speaking availability.
I offer in-person workshops as well. Click here to see my upcoming offerings.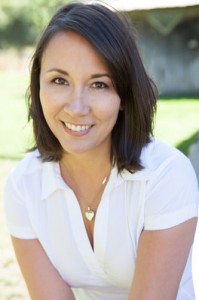 Hi, I'm Patricia Lawless.
I am a certified life and leadership coach. And I work a lot with introverts and highly sensitive people (because I am one). I believe a leader is someone who makes an impact in their world. I believe that introverts and highly sensitive people have special gifts that the world needs more of. And so, I am here to support the gentler, quieter souls among us who are ready to step into leadership.
I understand what it takes to be a leader in our sometimes overwhelming world (hello, Internet & instant gratification) while enjoying my life completely (hello, Kindle & lazy weekends).