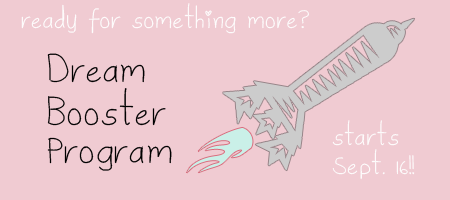 Just a quick note to tell you that the Pay-What-You-Can Sale is happening today!
To take advantage of this one-time chance to get into my inaugural Dream Booster Program at a price you choose, click here now.
The Pay-What-You-Can Sale will end tomorrow morning (Saturday, Sept. 14) at 6am Pacific, and there is limited space in the Dream Booster Program. So don't wait too long!